repairing a/d/s/ 640 amp
---
Hello,
Trying to sort out what these chips do... I'm trying to put theoretical knowledge down to my first amp I'm repairing.
The output transistors are easy enough, but there are 2 sections of transistors I don't know what they do...
There is a pair of PNP/NPN transistors right next to the rectifier diodes (center tapped x2) that I think drive the pulses from the TL494 ? They are 2N6490/2N6488 here is the link to their data sheets if necessary:
http://www.st.com/stonline/products/...re/ds/5237.pdf
And then there are 8 NDP7060 N-Channel Enhanced Mosfets (can I call them just Mosfets?) which are all the same... here is the data sheet:
http://www.fairchildsemi.com/ds/ND/NDP7060.pdf
These are blown or at least the first 3 were... so I bought 10 new ones... was that good to replace all of them? also bought the pair of 2N6490/2N6488 as well to be replaced. Could I have used cheaper IRFZ44 or something similar, or should I stick with the real deal ones that the amp came with....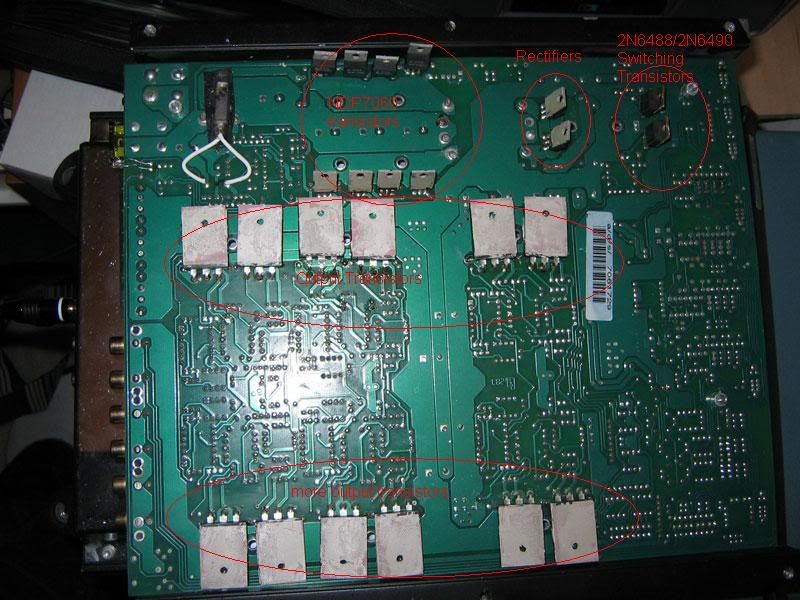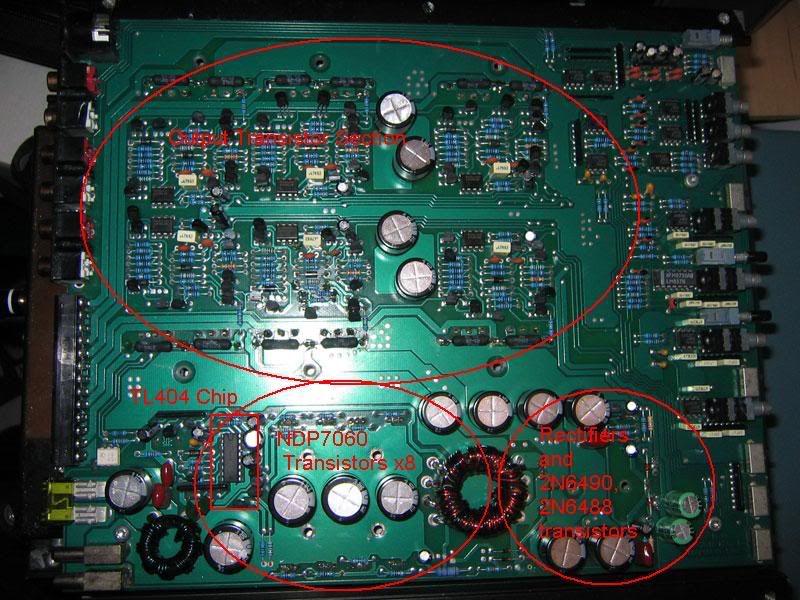 If the complimentary pair 2N6490/2N6488 are driving the regular and inverted outputs of the TL494, what are the 9 NDP7060 mosfets doing? stabilizing the rail? they're all the same. Sorry if this is a dumb post, but I'm really really just getting started...
Also I heard it was a good idea to isolate the audio section from the power supply section with a bi-polar power supply, how would one go about doing that, and testing the audio section before getting to the power supply? Taking out all the mosfets?
Thanks in advance for any help. Bill