Nice turntable harwoodspark
When I saw pic number 2 i start too jump up and down just another EVAL(d)
the name are from the hifi group i'm member of VAL is short for vinylreader (translate from Swedish) (d) = diy. This is an turntable my friend and i designed couple years ago.
My turntable has also three layers but diffrens between yours and mine are bearing on toplayer motor in the middle and tonearm on the bottom. Mdf on the top layer and motor section, bottom layer made of chipboard between each layer i used rubberhose, topplate damped with leadsheet. Motor bearing and platter are leftovers from TD 150
tonearm is a fleemarket find Stax UA 9N.
Here are some pictures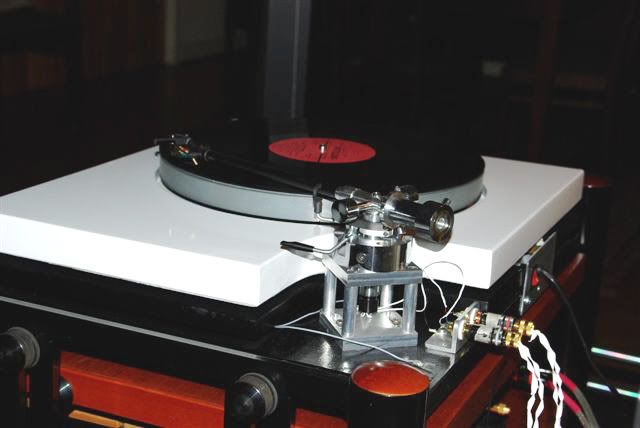 Anders